Immediate implant placement advantages and disadvantages in Turkey
The difference between immediate and traditional dental implant is frequently asked, in this article you will find everything you want to know about immediate dental implants.
What is immediate loading of dental implants?
Immediate loading, otherwise known as Immediate Function, involves the placement of restoration within 48 hours of implant placement, which may include a single crown, bridge, or any other dental restoration.
Immediate implant placement technique
Immediate implant placement technique primarily depends on when an implant is placed at the same visit of the natural tooth extraction.
Advantages of immediate loading of dental implants
Recently, immediate loading of dental implants has become more common.
The advantages of this procedure include:
Fewer surgical interventions.
Reduction in overall treatment time.
Reduced soft and hard tissue loss.
Psychological satisfaction to the patient.
Better immediate esthetics.
What is the downside of immediate loading of dental implants?
As every technique has pros and cons immediate dental implant is not an exception, the downside of this technique may include :
Not suitable for all patients. Everyone's case is unique and should be evaluated properly to determine if immediate loading of a dental implant is the right choice.
Can delay or prevent osseointegration with the implant due to the force placed on the implant during healing.
High potential for long-term implant instability and ultimately failure. This can occur because the dental implant was not given adequate time to integrate into the bone.
Read more :
What Is Gum Grafting? How Is It Done? Everything You Need To Know About It
Immediate dental implant reviews
People going for immediate or traditional dental implants express their fear of the procedure or the results, but the fear usually dissipates with the first visit; we in Ilajak Medical care for patients' comfort, answering all their inquiries, and choosing the appropriate procedure for each person individually.



Immediate load dental implants vs traditional implants
In immediate dental implants, dental implants are installed immediately after tooth extraction, and sometimes a temporary replacement tooth is placed that works directly on the implant, instead of waiting months for a dental restoration to be placed.
Whereas in conventional implants, the placement of the implant does not depend on tooth extraction.
This procedure includes multiple steps and can take several months to complete.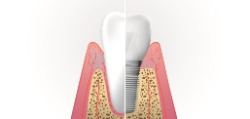 Immediate implant placement can be successful with socket grafting trailed by consequent implant placement. However, the hindrances found in immediate implant placement like infections, reduced bone height, and other disadvantages make it imperative to place the implant 4-6 months later. Immediate implants have advantages like a reduced number of surgeries and the time required for the treatment to be accomplished.

Read more : Learn About The Dental Implant Procedure And Its Pros & Cons
Immediate dental implant cost
The cost of immediate dental implants in Turkey is estimated at 250 euros per tooth, and it may vary according to the case and the treatment plan.
Can a dental implant be done in one day?
Yes, as the name indicates "One-day dental implant" can be very well done in one day, by a professional and highly experienced dental team at Ilajak Medical with a high success rate.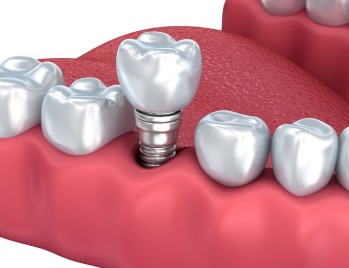 Can implant be placed immediately after extraction?
Yes, dental implants can be placed immediately after extraction otherwise you have to wait for 3 months for the bone to heal properly.
Ilajak Medical© | A passion for care.
Latest Articles, Health News, Clinical Research, and more.