Starting the supply of locally manufactured ventilators to Turkey's hospitals
Turkish Minister of Industry and Technology Mustafa Varank said that his ministry started supplying Turkish hospitals with locally manufactured ventilators, which were newly manufactured according to international standards, by combined local expertise where Turkish engineers completed the project in a record time of not more than fourteen days, acting consciously, where strength is inspired by the values of the national struggle waged by the Turkish people during the independence battles resulted in the liberation of Turkey and the proclamation of the Turkish Republic.
Supplying Turkish hospitals with ventilators
The minister indicated that the production and development of the ventilator took place by experts from several Turkish companies, most notably " Arcelik", and the Turkish defense industries giant " Aselsan ", " Baykar" and " Biosys", in cooperation with the Ministry of Health, and in coordination with the Ministry of Industry and Technology, The devices have passed the necessary tests successfully and the appreciation of the specialist doctors, the government will work to increase their numbers in hospitals to enhance the capabilities of the health system in Turkey, later on, Turkey will be able to export the devices as well.
He also mentioned that the first experiments of ventilators took place in Basaksehir City hospital in Istanbul, he continued saying: The engineers worked hard and sincerely day and night to produce the device which is difficult to import at this stage due to the exceptional circumstances witnessed by the health sector and hospitals around the world in light of the outbreak Corona epidemic.
He mentioned President Erdogan, regarding the measures taken by Turkey before registering any Corona case in the country, were because of the instructions of President Recep Tayyip Erdogan, and the close cooperation between the Ministries of Industry and Health, he also pointed out that Coronavirus attacks the lungs and destroys their vital functions that's why action is required before registering any case in the country, by making plans to provide ventilators and other products used to prevent Corona.
Production of the ventilator in turkey
He indicated that small and medium-sized companies supported the production of the ventilator, for example, one of the rubber production companies opened a section in its factory to produce "rubber" supplies used in the devices, and he stressed that the project of producing ventilators is one of the important big investments in the fields of Health care, in addition to the urgent need required by the internal and external market for this type of equipment to face the Corona pandemic.
In conclusion, he stated that the Ministry of Industry had doubled the investment projects in research, development, and human resource development, in compliance with President Erdogan's directives.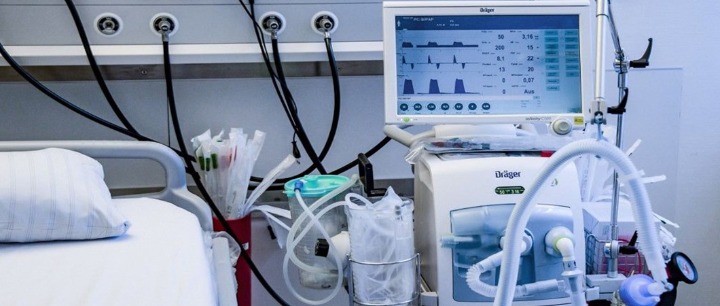 Ilajak Medical© | A passion for care
Source :
Latest Articles, Health News, Clinical Research, and more.