Teeth whitening: what is it, is it safe, and what are available options?
Table of content
What is teeth whitening?
Teeth whitening is the process of lightening the shade of the teeth for a better and brighter smile.
Whitening is desirable when the teeth are discolored over time for several reasons, and whitening can be achieved internally or externally.
The options today are almost endless, and one of the most popular professional options is laser teeth whitening, as we will learn about it later in this article.
Teeth whitening options
We will learn about the options of teeth whitening below:
Professional teeth whitening
Professional teeth whitening are considered an efficient, safe, and effective choice to get a brighter smile, but there is plenty of factors to be considered including cost and availability, below are common options:
· In-office treatment
In-office professional whitening is completed in short appointments, the whitening agent is left on for 15-30 minutes, in-office teeth whitening includes:
A high concentration of hydrogen peroxide gel is applied by a syringe.
A hydrogen peroxide combined with a high-intensity light like LED, UV, or halogen.
· Dentist supervised at-home treatment
While in-office whitening is fast, custom take-home trays require some carefulness on the part of the patient. They may be your only treatment or follow-up treatment to in-office whitening if your dentist believes your smile is prone to getting new stains again soon.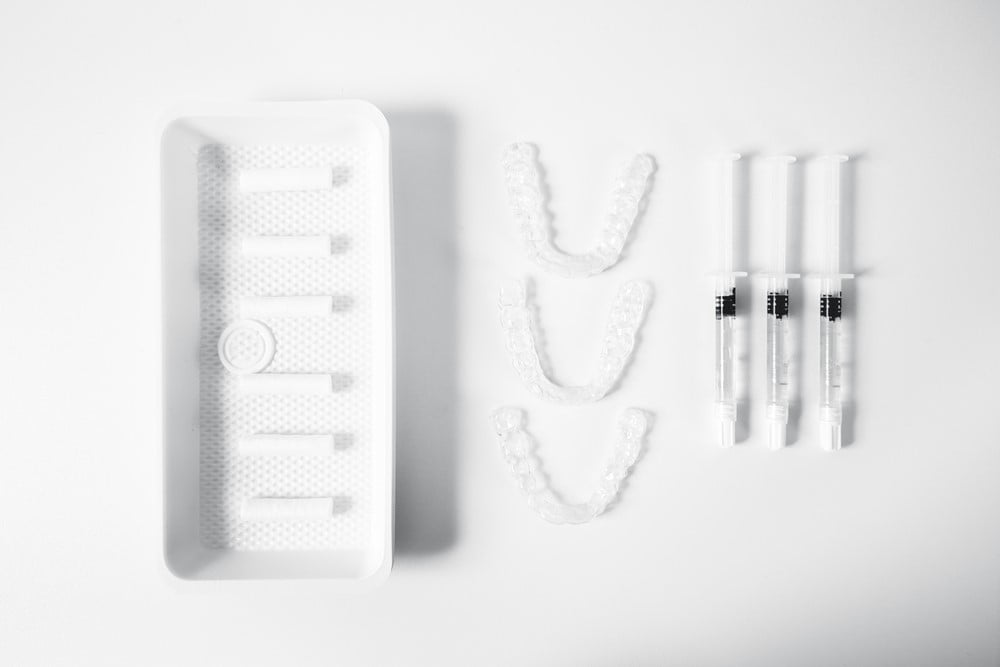 Obtained over-the-counter or made at home treatment
Below we shed some light on the available options of over-the-counter teeth whitening treatments:
· Whitening toothpaste
Whitening toothpaste helps in whitening the teeth to a very minimal degree by resolving minor and superficial stains while they can't resolve deep stains.
· Whitening strips
Whitening strips are another option for a quick and bright smile, but it is limited like toothpaste to minor conditions and surface stains.
· Activated charcoal
Activated charcoal is being used as a medicine for a long time now, we believe its unique property in binding to toxins lead to its success in the gut and later on used in facial masks and shampoo, Due to its toxin binding and abrasive property people believe that activated charcoal can whiten their teeth.
But no data confirming its safeness and effectiveness so far and it is not qualified for the ADA seal of acceptance yet.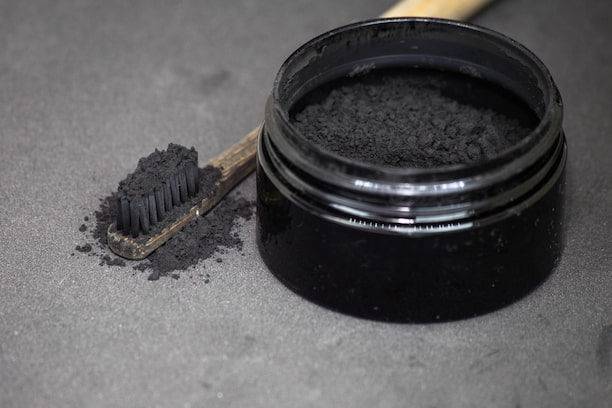 ·  Hydrogen peroxide use
Hydrogen peroxide is used at home as well as in a dental office, a mouth wash with hydrogen peroxide can help in removing light stains and achieving whiter teeth.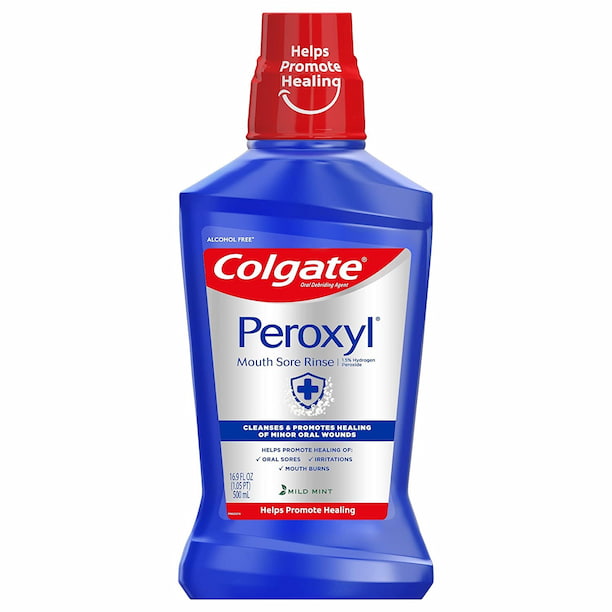 What are teeth whitening side effects?
Despite the safety of teeth whitening it has some side effects, below are the common side effects:
Gums irritation
The use of home whitening molds may cause gum irritation, due to the strong bleaching chemicals. This side effect usually fades within three days after the procedure.
Note: At ILAJAK Medical we advise you to consult a dentist before undertaking any of the teeth whitening procedures to ensure that it is suitable for you.
Teeth sensitivity
You may feel uncomfortable when using a whitening product, especially if you already have sensitive teeth.
How long do whitening effects last?
Teeth may remain white after teeth whitening for 6 months to 3 years depending on the person's oral care, lifestyle, and avoidance of teeth staining items.
ILAJAK Medical© | A passion for care
Latest Articles, Health News, Clinical Research, and more.