Hollywood Smile in Turkey
Turkey develops its strength in dental treatment from several important things, and we in ILAJAK Medical are working to strongly support this sector as we are leaders in the medical sector in general and the dental sector in particular.
In this article, we will explain the techniques that distinguish Turkey and those that ILAJAK Medical uses in its various clinics.
What materials are used for Hollywood Smile in Turkey?
The dentist uses different materials and treatments to obtain neat teeth and a beautiful smile, or the so-called "Hollywood smile".
Dental veneers or high-quality veneers and Lumineers are among the materials used to obtain a Hollywood smile.
These materials are not only considered strong, but they also resist stains excellently.
A Hollywood smile is a complete makeover of your smile, i.e. a complete reconstruction of the teeth using veneers or crowns and often dental implants.
A Hollywood smile involves fitting dental crowns on all teeth, or at least on the visible teeth on both jaws, which means that it includes premolars.
How long does Hollywood Smile take in Turkey?
It varies depending on the condition of the teeth and whether there is a need to RCT or replaces missing teeth with dental implants.
Normal condition at ILAJAK Medical clinics takes from two to three weeks, three or four months may be added to it if the case calls for dental implants, or two additional visits for each natural tooth if RCT is required.
Benefits of making Hollywood Smile in Turkey
The Hollywood Smile procedure in Turkey includes many advantages, which include:
The best and latest dental technologies
Turkey, like other developed countries, has the latest technologies and medical equipment, especially in the field of dentistry.
The best dental specialists
Superior medical care is complemented by specialized medical staff, which is one of the most important features of treatment in Turkey, as the vast experience gained by the medical staff, which came through dealing with various societies from all over the world.
The high quality of dental clinics and care services
The state pays great attention to medical and health facilities in general and all the necessary needs to ensure a distinguished service for all those coming for treatment in particular.
At ILAJAK Medical, we are committed to providing distinguished services to all our customers.
The low cost of dental treatment
One of the most important reasons that help in deciding on the destination of treatment is the costs associated with that destination, and we mentioned in a previous article the reasons for the low costs of treatment in Turkey, which made it a preferred destination for all those wishing to receive high-quality treatments.
The low expenses of the dental trip
In addition to the direct low medical costs between Turkey and the rest of the world, we in ILAJAK Medical provide facilitating services from reception at the airport through high-end hotel accommodation and an accompanying interpreter and even more than that included in the cost of treatment, as an integrated treatment package.
Tourism opportunities in Turkey
The advantages in Turkey are not limited to treatment only, but the visitor can spend a wonderful vacation during the treatment period and turn the treatment period into an unforgettable vacation and recovery.
How much Hollywood Smile cost in Turkey?
The costs required to get consistent teeth and a beautiful smile include all the necessary materials and treatments from dental crowns, RCT or dental implants to finally get pleasant and beautiful teeth similar to the celebrities ones.
It is worth mentioning that the prices of dental veneers start from 180 euros per tooth.
The average price of a Hollywood Smile in Turkey
The average cost for a Hollywood smile is about 3,600 euros if the teeth are in good condition and do not need any additional treatments such as dental implants or root canals.
What influences the price of Hollywood Smile in Turkey?
Dentists face a real challenge in determining the total cost before the examination because each person has his dental condition, some of them need only dental veneers, while others may need RCT and crowning, and dental implants may be required to replace the missing ones often.
To determine the cost of your specific case, we invite you to contact a highly qualified medical Consultation team directly, who will take care of you at all levels.
Hollywood Smile in Turkey before and after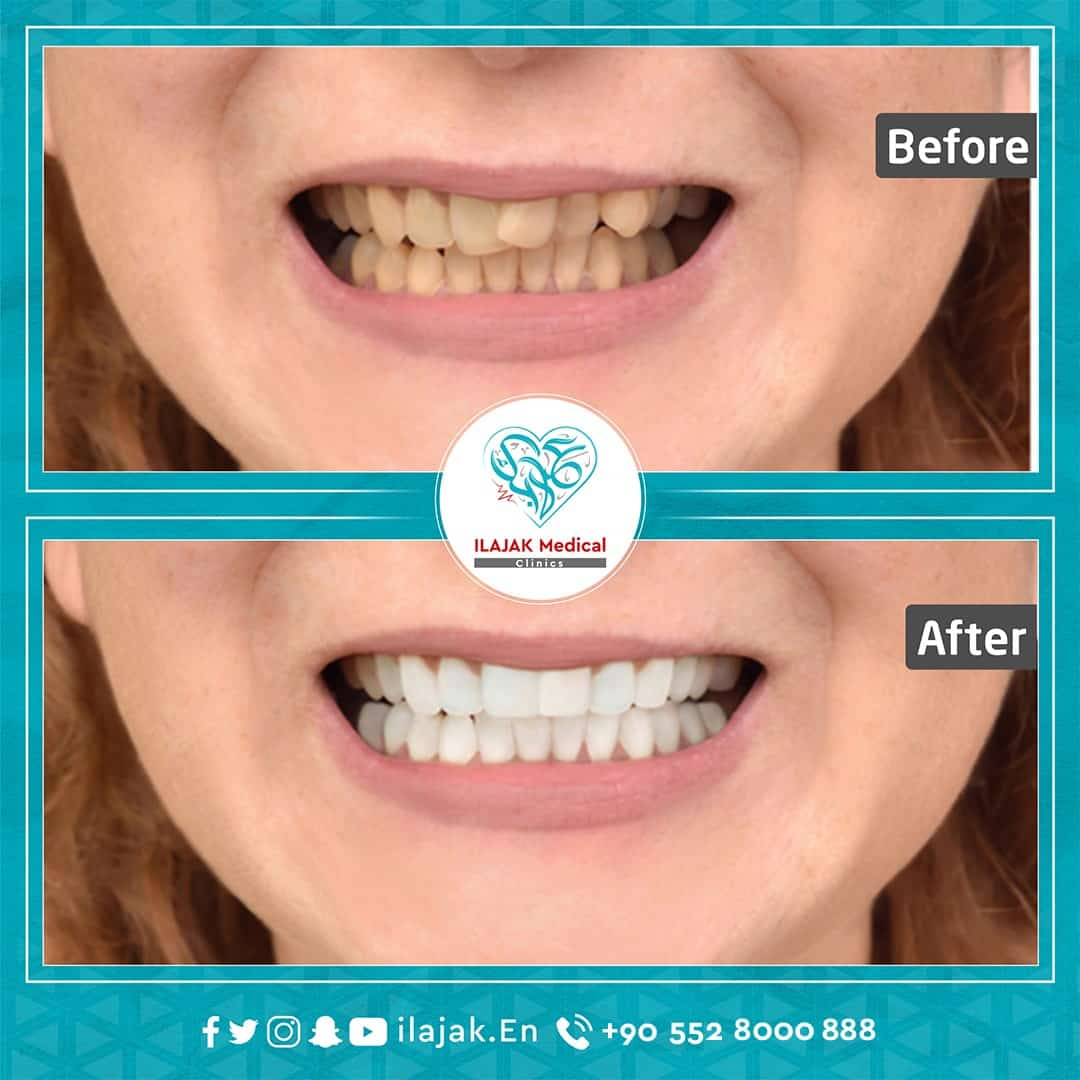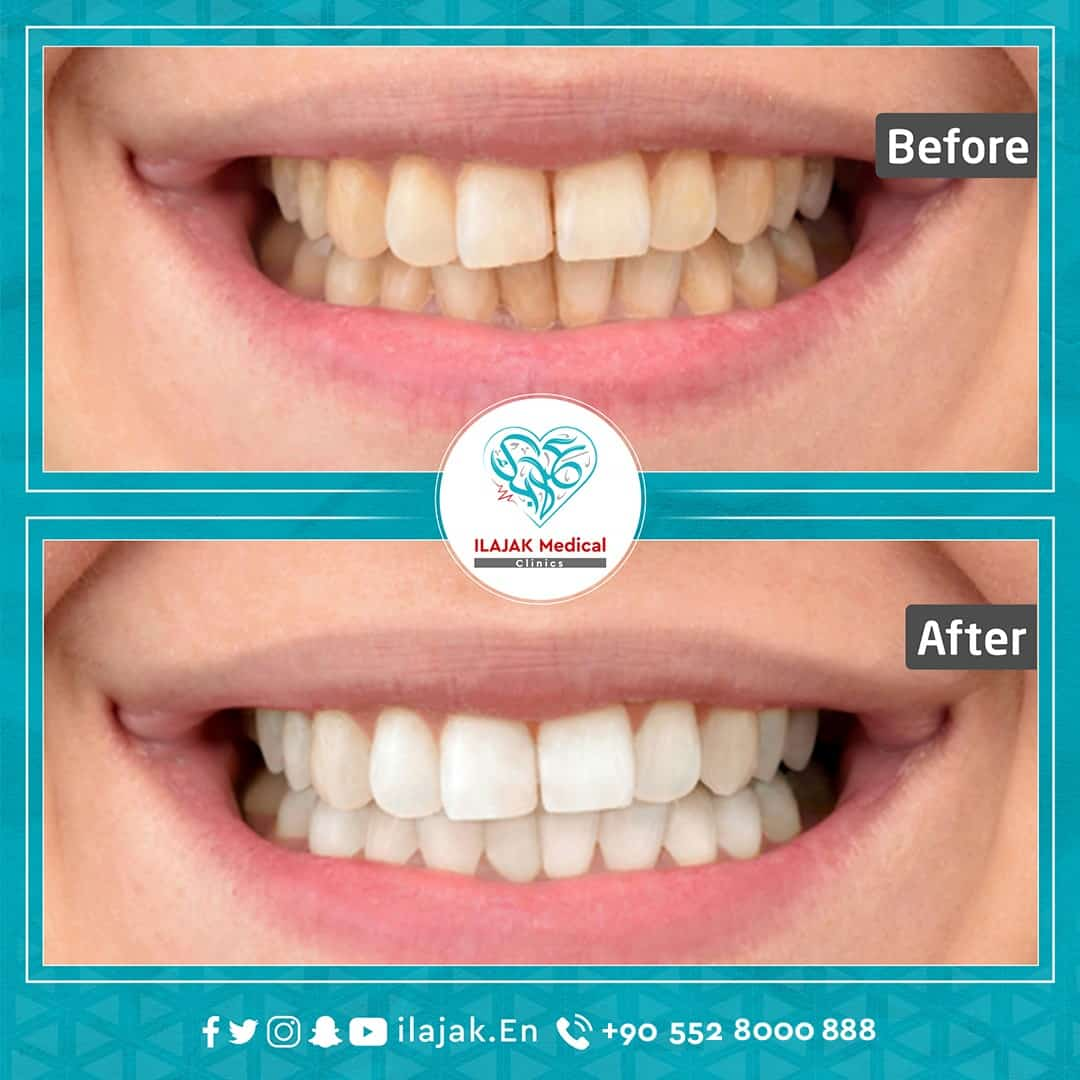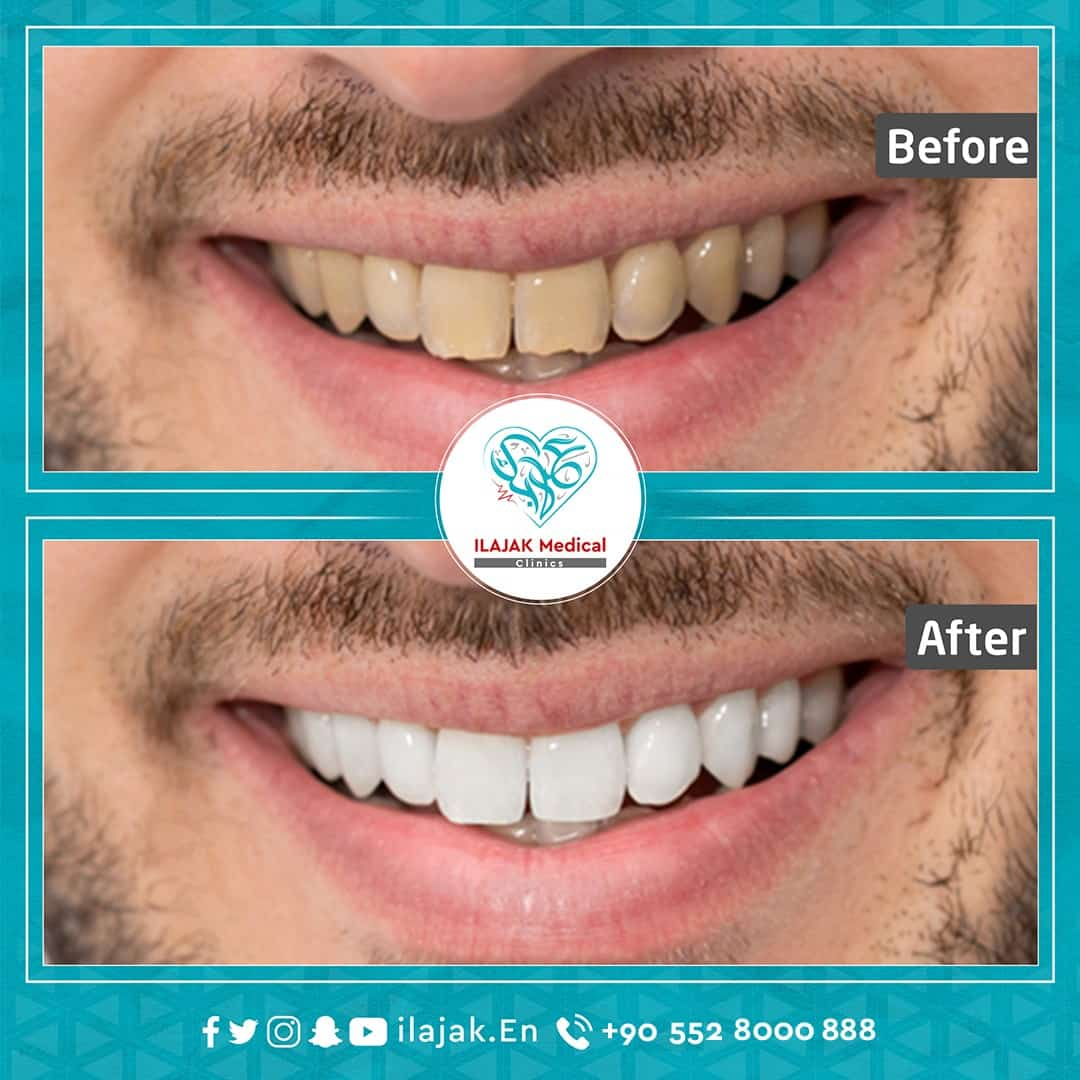 ILAJAK Medical© | A passion for care
Latest Articles, Health News, Clinical Research, and more.